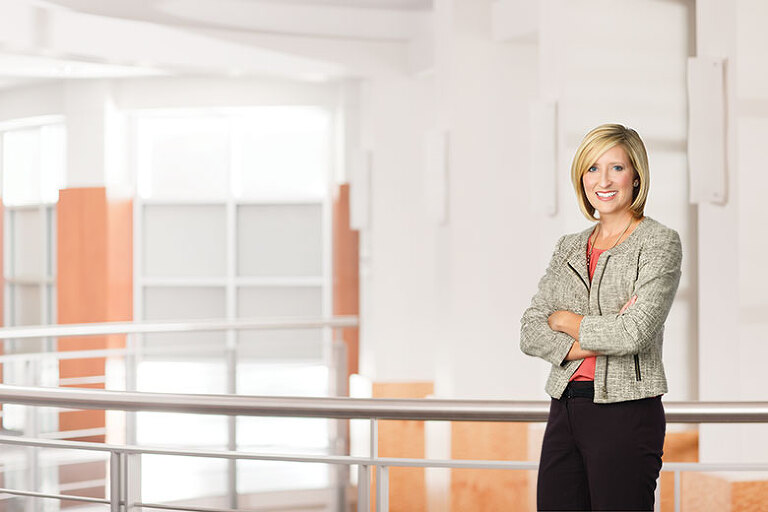 Professional business portraits are something that I create often. They range from a style of editorial portraits for magazines to corporate photography for the company's internal usage. Last month a national company contacted me to produce business portraits for their local office and I was happy to do it.
As we were discussing their needs from this photoshoot, I found out they had very specific requirements for me to follow. My work need to seamlessly match what other photographers around the country had created. They needed me to photograph each member of the Knoxville office on a white seamless background. The light was to be very even on the subject and without harsh shadows. For my main light, I went with an Elinchrom 600 on a Chimera Octa Plus. I knew this would produce the perfect light that they were wanting. I also brought in my makeup artist and stylist Rebekah to make sure everyone was looking their absolute best. To simplify things, all of this was done in the company's office. Being able to create a studio on location allowed me to make their business portraits with minimal interruption of everybody's work day.
Earlier this year, my assistant talked me into trying tethered shooting. I have to say it has changed my workflow. During this shoot, I was using a Tethertools USB cable to send files directly from my camera into my computer. This allowed for the client to proof and approve their photos right there on the spot. We even sent samples to the corporate headquarters. Plus, it created an extra backup of all the files as they were captured.
Once we were done making our business portraits and the proofs were selected, the real fun began. I was given a selection of office backgrounds to create composite portraits in photoshop. I was to choose which backgrounds matched each person's attire and personality. Then I extracted them off of the white seamless and placed each individual in the appropriate scene. Here is how the final images turned out.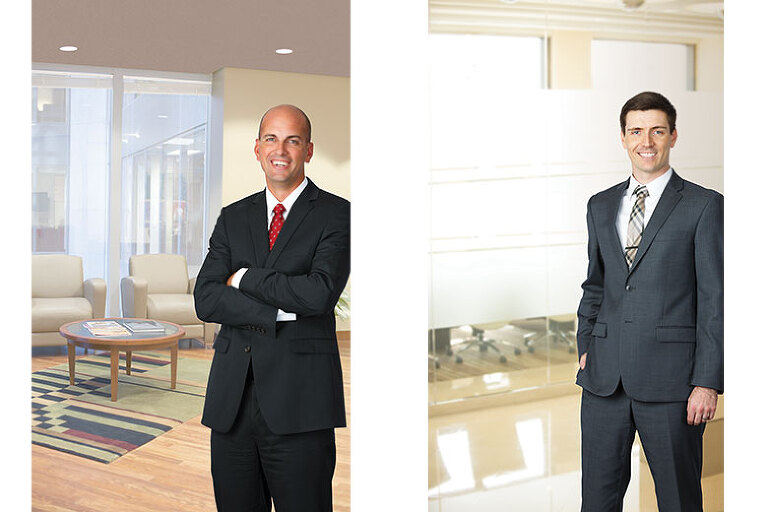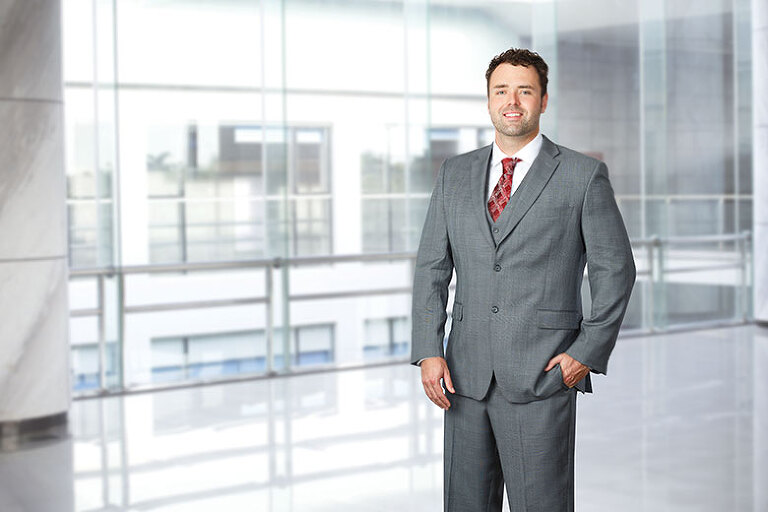 I've been sharing behind the scenes videos of this photoshoot and others on my Instagram stories. To see future bts moments and more, follow me on Instagram.