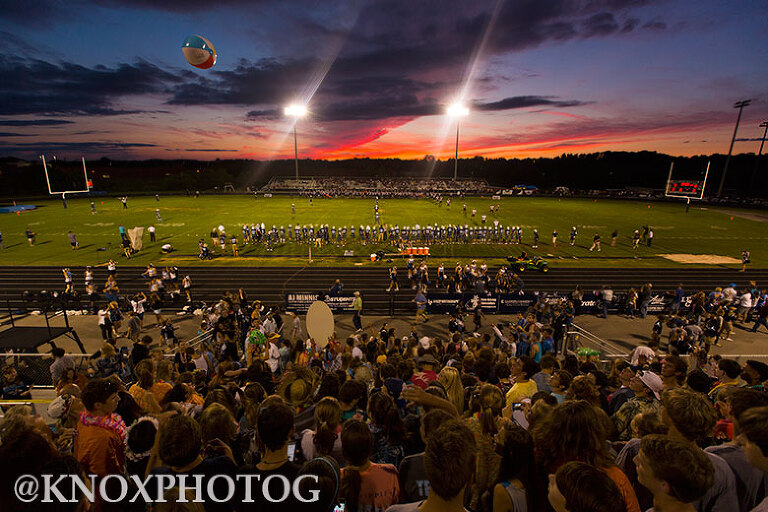 In a previous blog post I mentioned that I would be getting out and photographing different events with my intern Emily. Since her first love is sports photography, we hit the field for a couple of football games. I have not photographed high school sports in many years. I had almost forgotten how much I loved it. To me there is something magical about high school athletics. There is so much energy and excitement that it fills the air. From the fans to the players out there busting their tails for the chance of playing one more down.
Just the same as Emily, sports photography is one of the main reasons I decided to become a photographer. In high school I was on the football team. Like most kids in high school, it was purely for the love of the game. Two games into the season of my senior year I quit the team. Yes, you read that correctly. After all of those summer practices and the grind of two a days, I turned in my pads. Why would I do that? As much as I loved sports, I realized as a third string player, there was no future for me to be a career athlete. The best shot I had at staying around football and making it to the next level was through photography. My decision has allowed me to photograph everything from little league to professional sports and I wouldn't change a thing.
Here are a few of my favorite pictures from Hardin Valley Academy first two football games of the season.