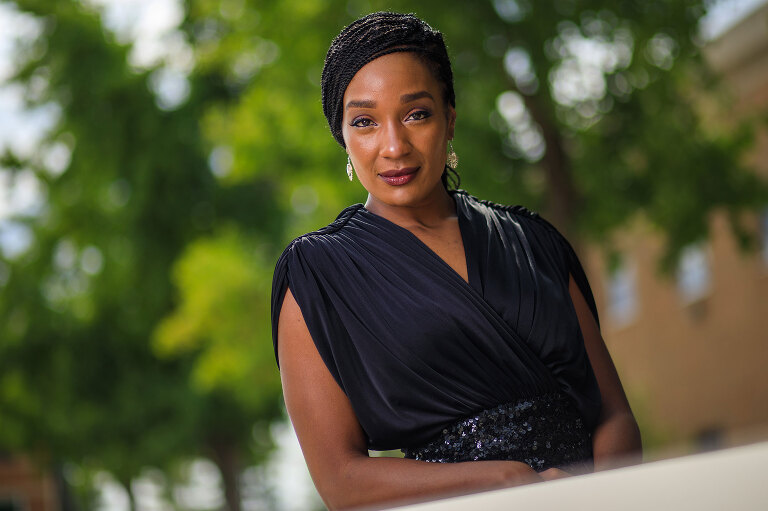 One of the things I love about my job is the people I get to meet. Last fall I was given an assignment to cover alumna Cycerli Ash. She was on campus speaking to multiple classes about her experiences as a working actress. My job that afternoon was to make a quick portrait of Cycerli during class change. Then tag along to photograph her speaking to students in the next class.
It's tough anytime you have 10 minutes to photograph someone you've never met, much less in between two random buildings on campus. When Cycerli arrived we had a quick introduction and went to work. She had such a great personality and her ability to work the camera made my job easy. We knocked out four different looks with some slight variations and moved to the classroom.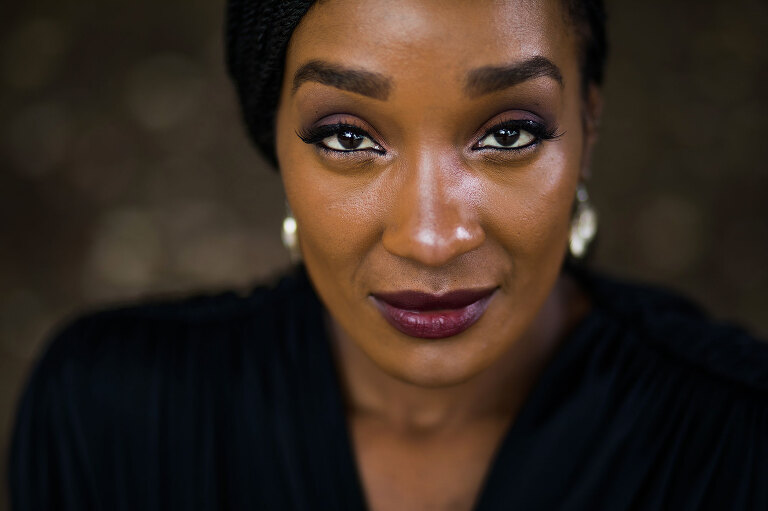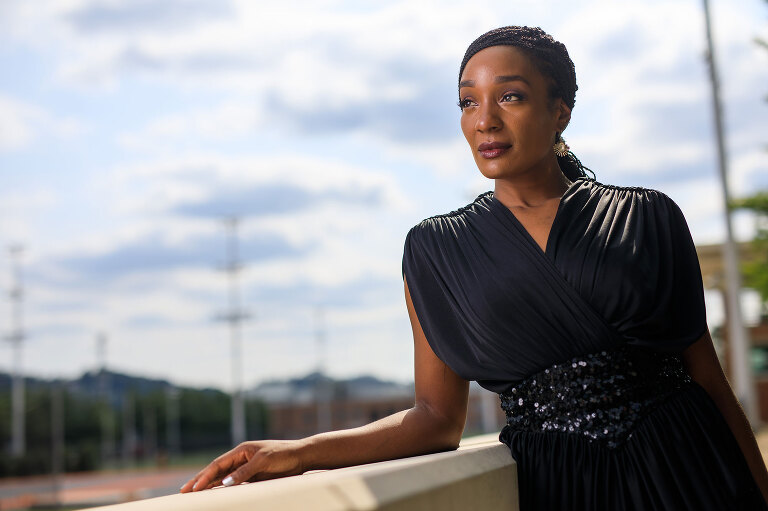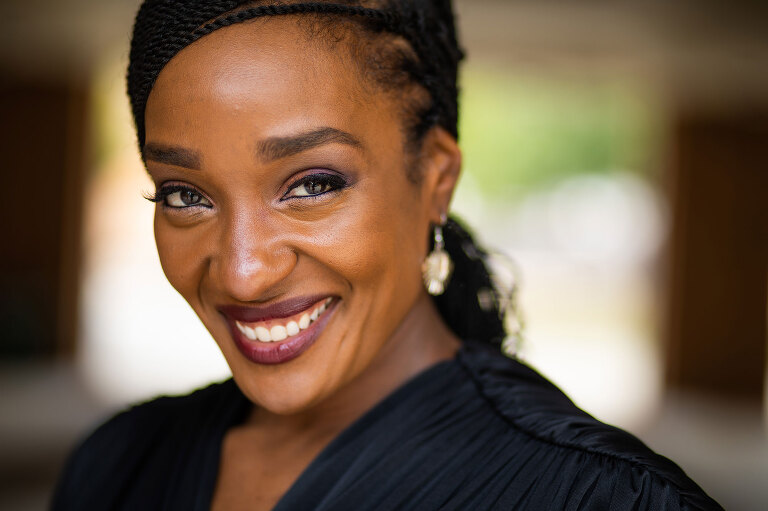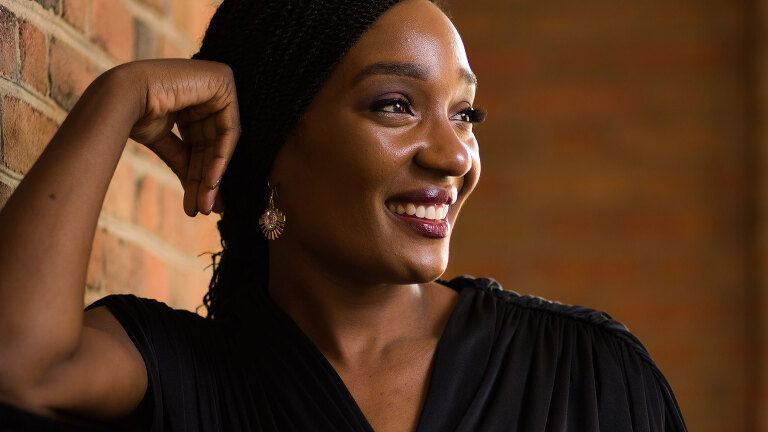 Once Cycerli began to speak, I could have listened to her all day. Her work ethic is through the roof. All the information she gave students was spot on. I was quietly nodding my head and giving some AMENs while taking photos.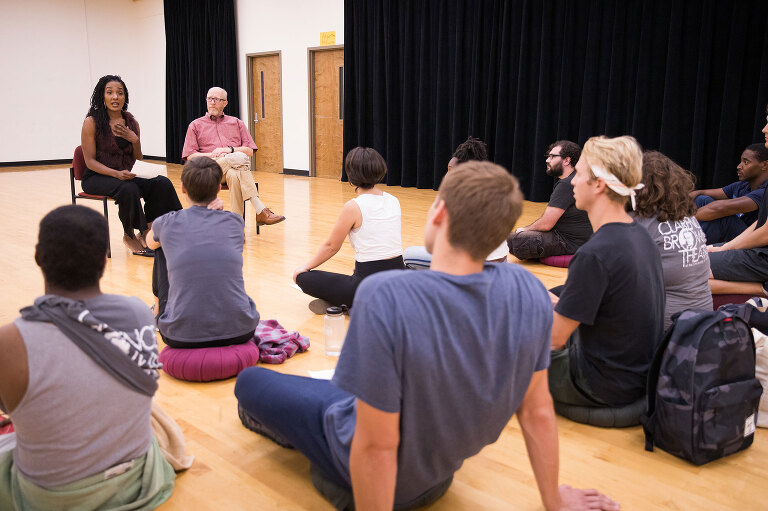 My favorite part of the afternoon was watching Cycerli coach the students. At one point, she had two students read the lines of an arguing couple. As they were reading their lines, Cycerli studied the students and subtly coached them along. As a part of the coaching, she had them slow dance high school style while rehearsing their lines. Things got real intense until one person cracked and everyone in the room followed with laughter.'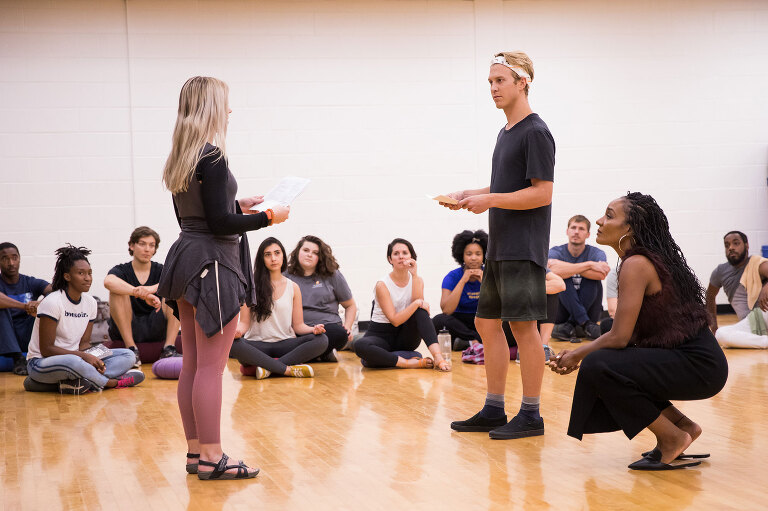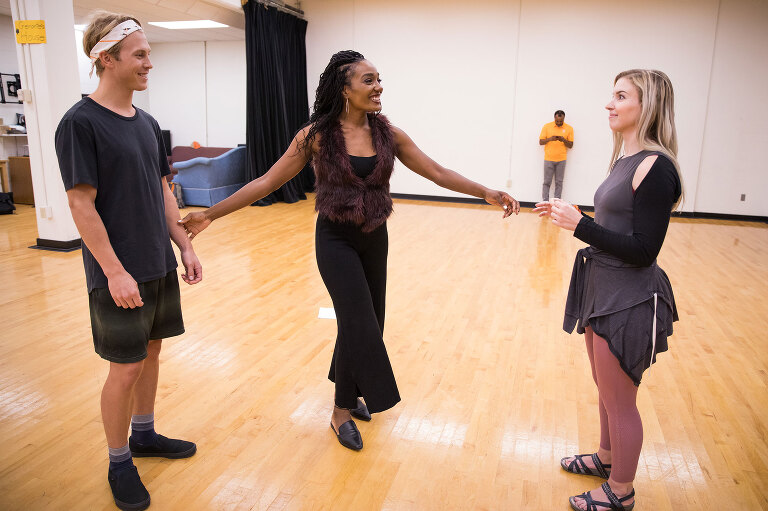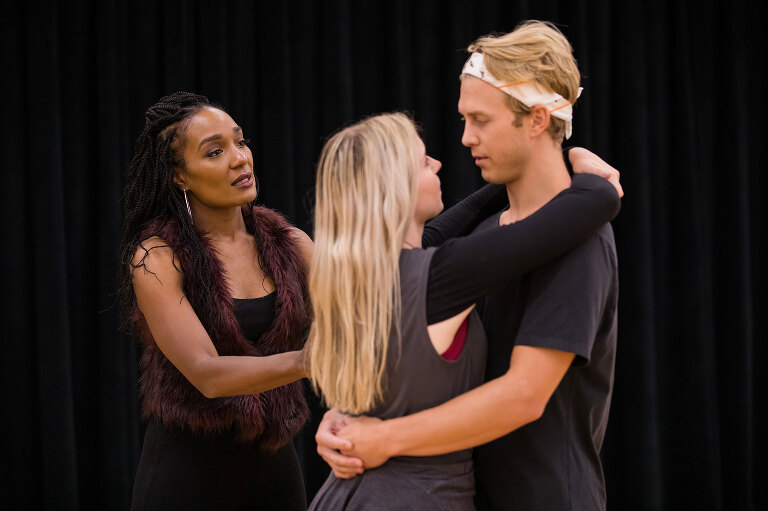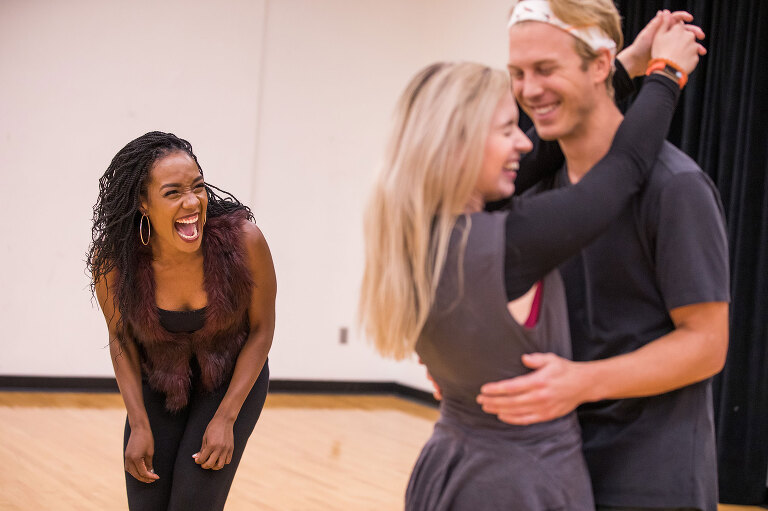 Check out Cycerli Ash's story produced for the Univeristy of Tennessee's Torchbearer Magazine.